This past Saturday, the Creighton's dance team hosted their dance clinic in the Ruth Scott Training Center.  
The clinic was open to high school and college students interested in the dance team. It was the second major event for the team this month, following the alumni night they held at the men's basketball game against Providence. 
The clinic was a co-ed opportunity that gave 25 individuals a greater insight into the expectations involved in collegiate dance and emphasized the team's goals and values.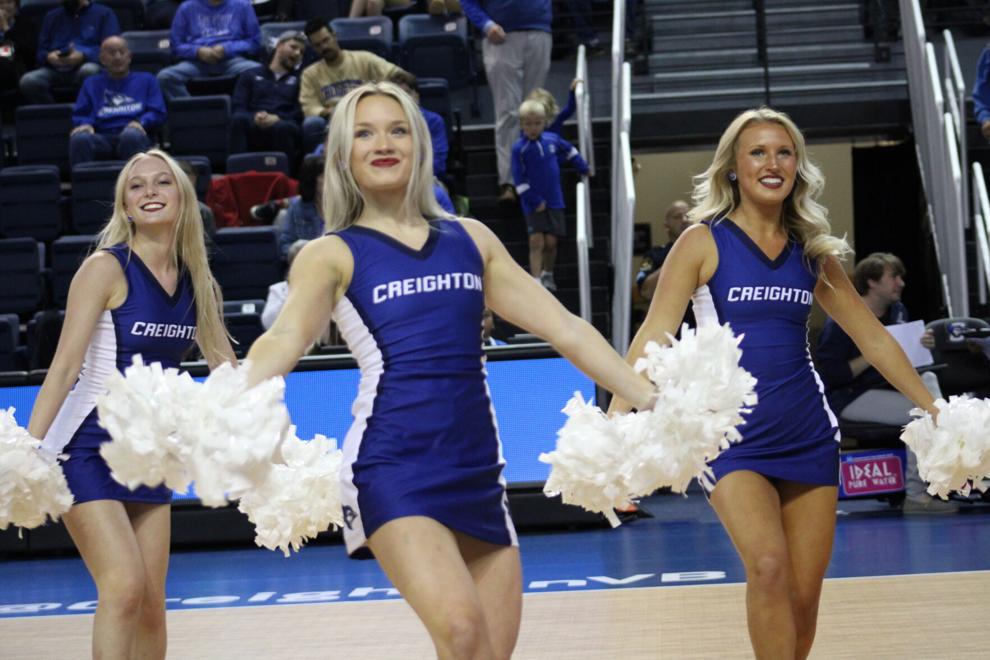 Captain Julie Klemm, a senior in the college of business, expressed what she hopes participants will get from the clinic.  
"I want them to know the environment and values that our team has," Klemm said. "And just how fun we are like, I think that everybody kind of takes it very seriously from the outside, but we are a really fun group, and everybody gets along very well." 
The clinic is also used as a recruiting event to seek out other promising individuals and show the expectations held by Creighton Dance.  
As a later transfer in her freshman year, Maddy Janeczko, dance captain and senior in the college of business, used the clinic via Zoom to help her transition into Creighton.  
"I just really liked Creighton as a whole, and then coming to the clinic, I really liked the girls who were here, and although it was on Zoom, I felt like it was the team for me," Janeczkco said. 
Participants learned how to do the team's warm-ups and practices, as well as two dances performed by Creighton during sporting events.  
The event preceded the dance team's auditions for next year, which will occur later this semester and are open to current Creighton students, incoming freshmen and incoming transfer students. 
The clinic cost $30 per participant, and the senior class led all organization and fundraising.